What Do You Want for Yourself?
Personal development, professional development, want to prepare your Ted Talk, book a workshop or seminar for your clients or embrace life-changing business or personal coaching?
Step 1: What do you need?Step 2: Pre-Order Hiding in the Spotlight
Speaking
Business Coaching
Presentation Skills
No Business Like Show Business
Contact Adria
Nicola Wynne,

Gold Level Realtor

Adria understands the complexities of being self-employed. She has an outstanding ability to listen, hear and pinpoint the areas that need work. She has held me accountable on some critical issues and I have executed all of my urgent issues with her help and guidance. Kind, funny and lovingly brutal, Adria is moving me to the next level in my career as a Realtor. I would recommend to her anyone looking to simplify life, work more effectively and ultimately achieve your personal goals. Consistently on time, on point ..great follow -up...exceeds my expectations.
Milagros Gonzalez, ME,

Music Educator | Director | Choreographer | Performer

I reached out to Adria during one of the lowest points in my life. With her help, I was able to escape a toxic relationship, complete a Master's Degree, and move up in my career. Most importantly she helped me to find happiness within myself again, something I'd never thought was possible after years of emotional abuse. I dare anyone who is ready to work for real change in their lives to work with this trailblazer, you WILL NOT be disappointed!
Pre-Order The Book Today!
This in not merely a memoir about half a lifetime lived in theaters around the world. Far more compelling is the unfolding of the artist's heart that lived it all. Sex, intrigue, ravishing beauty and appalling abuse. Its all here.
E. F. Hann, EIC
Order button coming soon.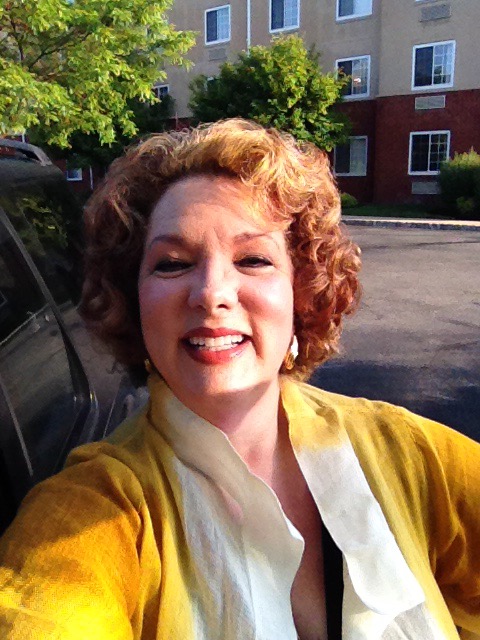 Adria Firestone
ABC de Sevilla called Adria Firestone, A wild stage beast. Opera News called her, A light in the darkness. Reforma in Mexico City called her, The Queen of the Palacio de Bellas Artes. Adria enjoyed a long, award-winning career as an opera singer, musical theater performer and actor. Her credits range from her world-renowned Carmen in Bizet's opera to Family Guy. From Shanghai to the Pacific Rim and from Cairo to Canada, Adria has performed throughout the world. Adria won the coveted Carbonell Award for Best Actress in a Musical and was awarded Woman of the Year at the Spoleto Festival in Italy.
The same fire that Adria brought to her performances, makes her a powerful speaker and master story teller. She fosters deep transformation for her coaching clients around the globe and is working on her fifth book. She is the go to guru for presentation skills, strategic communication and personal and professional development.